.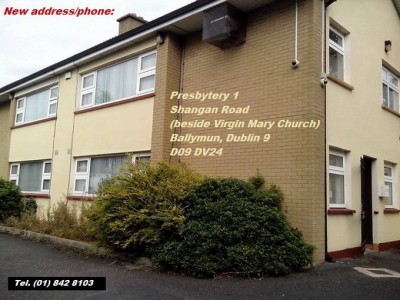 Jesuits have lived and worked in the North Dublin suburb of Ballymun for more than thirty five years. Worldwide, they have been involved in 3rd. level education since they were founded in the 16th century.
Building upon the experience gathered from several decades of pastoral involvement in Ballymun, J.U.S.T. focuses on the specifically educational dimension of the area's present and future development.
The aim of the project is to encourage more people to enrol in University-level studies, and to offer the necessary personal and academic support to those who have decided to take this life-changing step. The main protagonists of J.U.S.T. are the students themselves.
Since its inception in 2006, J.U.S.T. has supported hundreds of undergraduate, M.A. and Ph.D students, all resident in Ballymun.
SUPPORT IS FREE OF CHARGE
____________________________________________
The J.U.S.T. Team
Members of the J.U.S.T. Team are introduced
here
___________________________________________
Cultural Activities Programme
_____________________________________________
_____________________________________________
______________________________________________
________________________________________________
Background Documents
Relevant background documentation from Government and other agencies
here
______________________________
_______________________________________________
This site was updated on 23rd April, 2020